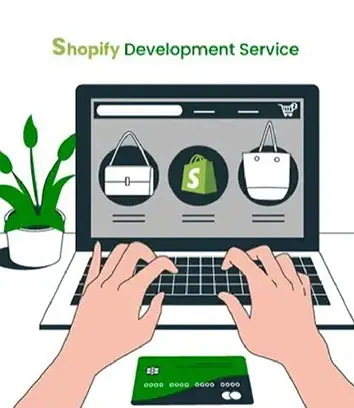 Shopify — the leading cloud-based e-commerce platform — offers many features, including customizable online storefronts, secure payment gateways, inventory management, and a user-friendly interface. Whether you're an established enterprise or a budding startup in Dubai, Shopify can be your ticket to success in the digital marketplace.
At Digital Chevaal, we're not just another web development agency; we're your strategic partner in navigating the intricacies of Shopify. Our seasoned developers and designers are well-versed in Shopify's liquid coding, responsive themes, and seamless integration of third-party applications. We craft bespoke, visually stunning, and functional e-commerce websites that suit your brand's unique requirements.
Hire a Shopify Web Development Expert in Dubai
Our skilled professionals at Digital Chevaal bring their expertise, ensuring your online store is tailor-made for success. Elevate your business with a dedicated Shopify expert in Dubai today.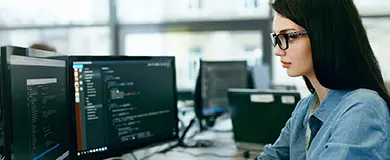 Services We Offer:
Shopify Store Setup
We specialize in setting up your Shopify store from scratch, ensuring it's fully optimized for performance and user experience.
Custom Theme Development
Our experts create unique, eye-catching Shopify themes tailored to your brand, enhancing your store's visual appeal.
Responsive Design
We ensure your Shopify store looks and functions flawlessly across all devices, providing a seamless shopping experience for your customers.
E-commerce Strategy
Our team helps you formulate a winning e-commerce strategy, optimizing sales funnels and boosting conversion rates.
App Integration
We integrate essential Shopify apps to enhance functionality, from payment gateways to inventory management.
SEO Optimization
We employ SEO best practices to improve your store's visibility and rankings on search engines, driving organic traffic.
Performance Enhancement
Our experts fine-tune your store for optimal speed and performance, reducing bounce rates and increasing sales.
Security Measures
We implement robust security protocols to protect customers' data and ensure secure transactions.
Ongoing Support
Count on us for continuous maintenance, updates, and customer support to keep your Shopify store running smoothly.
Migration Services
If you're switching platforms, we'll seamlessly migrate your data and ensure a hassle-free transition to Shopify.
Why Choose Digital Chevaal For Shopify Web Development in Dubai
Regarding Shopify web development in Dubai, choosing the right partner can make all the difference. At Digital Chevaal, we stand out as your premier choice for crafting exceptional e-commerce experiences.
Shopify Specialists: understand Shopify inside-out, ensuring your store benefits from the latest features and capabilities.
Tailored Solutions: We don't believe in one-size-fits-all. Each project is unique, and we create tailored solutions to meet your specific needs, whether it's a custom theme, app integration, or SEO strategy.
Responsive Design: In today's mobile-driven world, responsive design is paramount. We ensure your Shopify store looks stunning and functions seamlessly across all devices, giving your customers an outstanding shopping experience.
Proven Track Record: Our portfolio is a testament to our success. We've worked with a diverse range of businesses and helped them achieve remarkable results, from increased traffic to higher conversions.
Competitive Pricing: Quality doesn't have to come with a hefty price tag. We offer competitive pricing without compromising on the excellence of our services.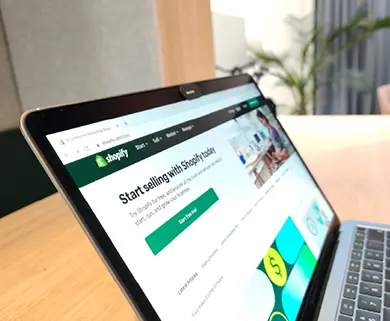 Testimonials
I couldn't be happier with the Shopify web development services provided by Digital Chevaal. Their team of experts took our online store to a whole new level. They exceeded our expectations, from creating a stunning and user-friendly design to implementing essential e-commerce features.
I had the pleasure of working with Digital Chevaal on my e-commerce project, which was a game-changer. Their knowledge of Shopify is unmatched, and their ability to translate my vision into a fully functional online store was remarkable. What sets them apart is their commitment to results; they don't just build websites; they build success stories.
FAQs
What is the average cost of Shopify web development in India?
The cost varies based on features and complexity. An essential Shopify website may cost around AED 3,000 to AED 15000, while larger projects can exceed AED 3,00,000.
Can I integrate Indian payment gateways with Shopify?
Yes, Shopify supports popular Indian payment gateways like Paytm, Razorpay, and Instamojo, ensuring seamless transactions for your Indian customers.
Is SEO important for Shopify web development in India?
Yes, SEO optimization is crucial for visibility in the competitive Indian market. Shopify provides tools to enhance SEO, helping your website rank higher in Indian search results.
How long does developing a Shopify website in India take?
The timeline varies, but a primary Shopify site can take 2-4 weeks, while complex projects may require 2-3 months for development and testing.
What ongoing maintenance is needed for a Shopify website in India?
Regular updates, security checks, and content updates are essential. Many Indian Shopify development agencies offer maintenance packages to ensure your site remains secure and up-to-date.
Hello!
We are here to discuss your next project. Look forward to hearing from you.