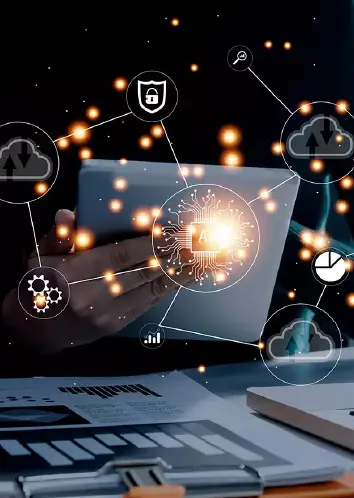 Dubai, recognized for its remarkable growth, is a thriving hub for many IT and MNC companies. The city enjoys one of the highest per capita incomes in the region. Digital Chevaal, a Dubai-based digital marketing agency, boasts years of experience working with startups and corporations. Our commitment, consistency, and expertise have earned us acclaim as Dubai's premier digital marketing agency. In today's digital age, where technology boosts productivity, digital marketing has eclipsed traditional methods, offering cost-effective solutions. Digital Chevaal provides a comprehensive range of digital marketing services, including SEO, Social Media Marketing, Google Adwords, and more. With technical skills and marketing knowledge, we stand as one of Dubai's top digital marketing agencies, ready to help you achieve your business goals within budget.
Hire a Digital Marketing Consultant in Dubai
At Digital Chevaal, we offer professional digital marketing consultancy services for businesses in Dubai. With our experienced digital marketing consultant, we provide relevant, customized, and unique digital solutions tailored to industry requirements.

Digital Marketing Services We Offer
SEO Services:
Search Engine Optimization (SEO) remains a cornerstone of effective online marketing. It ensures long-term organic visibility by securing top rankings in search results.
PPC Advertising
Pay-per-click (PPC) advertising offers a cost-efficient means of reaching the pinnacle of online visibility. Whether on websites or search engines, PPC catapults your organization to the forefront of online searches.
Web Design
Your website is often customers' first point of contact. A captivating, modern website design is essential to retain their interest.
Content Marketing
Compelling content is the linchpin of effective publicity. Our content marketing services provide Dubai businesses with creative, informative content that strengthens brand identity and fosters positive online visibility.
Social Media Marketing
A robust social media presence is vital for businesses. Our Digital Marketing Agency in Dubai manages social media platforms adeptly to drive increased website traffic and engagement.
Google Maps
Local business owners in Dubai sometimes need to pay more attention to the value of online promotions. However, we understand the significance of organic search listings and location-based searches in enhancing your online visibility and attracting local customers.
Why Choose Digital Chevaal as a Digital Marketing Agency in Dubai
Digital Chevaal, as a digital marketing agency, plays a pivotal role in fostering organizational growth and influencing consumer behaviour:
Cost-Effective: Digital Chevaal offers cost-effective solutions, making it a more affordable choice than other marketing agencies.


Brand Recognition: We help build brand recognition by educating customers and disseminating crucial information about products, services, or campaigns.


Affordable Growth: We empower small businesses to promote and expand their operations on a limited budget. The agency excels in finding creative and cost-effective ways to market businesses effectively.


Wide Reach: Use techniques with a broad reach, allowing organizations to target large demographics. This can range from targeting a specific audience with shared interests to more expansive demographics.


Digital Tools: Utilize various digital tools to access customers. This approach is not only cost-effective but also flexible and interactive. Records can be tracked in real time and securely stored for future reference.


Drive More Sales: We employ conversion-focused strategies that drive sales effectively. The agency ensures that potential customers are guided towards purchasing through techniques like retargeting, email marketing, and personalized recommendations.


Higher Ranking on Search Engines: Specializes in search engine optimization (SEO) to improve your website's ranking on popular search engines like Google. This translates to increased visibility, higher organic traffic, and more opportunities to convert visitors into customers.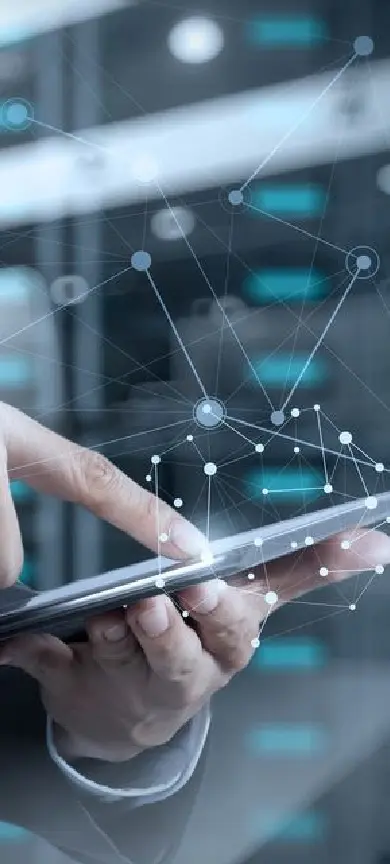 Testimonials
I can't express how thrilled I am with Digital Chevaal's digital marketing services in Dubai. Their team took my online presence to a whole new level. Thanks to their expertise, my website ranks higher on search engines, and my social media engagement has skyrocketed. I'm genuinely impressed by their dedication to delivering results. Digital Chevaal has boosted my business and provided outstanding customer support throughout the process. I highly recommend them to any business looking to elevate their online game.
I've had the pleasure of working with Digital Chevaal's digital marketing experts in Dubai, and I can't express how impressed I am with the results. My website's traffic has surged, and my business's online presence has never been more substantial. Digital Chevaal's strategies are practical and tailored to my specific needs. They genuinely understand the Dubai market and how to make businesses stand out.
FAQs
What is the cost of digital marketing services in Dubai
The cost varies based on your specific needs and goals. We offer tailored packages to suit different budgets.
How long does it take to see results from digital marketing efforts?
It depends on various factors, but you can expect noticeable improvements within 3-6 months of consistent efforts.
What digital marketing strategies does your agency offer?
We provide various services, including SEO, PPC advertising, social media marketing, content marketing, and email marketing.
Do you specialize in any particular industry?
We have experience in diverse industries, from healthcare to e-commerce, allowing us to adapt strategies to your niche.
Can you guarantee top rankings on search engines?
While we aim for high rankings, guarantees are challenging due to the evolving nature of search algorithms. We focus on sustainable, long-term results.
How do you measure the success of a digital marketing campaign?
We track key performance indicators (KPIs) like website traffic, conversions, click-through rates, and ROI to check for success.
Is content creation part of your services?
Absolutely! We offer content creation and marketing services to ensure your brand's message resonates with your audience and boosts SEO efforts.
Hello!
We are here to discuss your next project. Look forward to hearing from you.