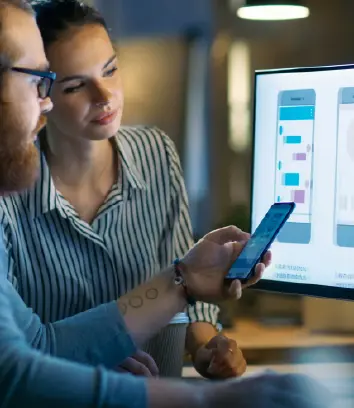 In the ever-evolving landscape of technology, mobile applications have become the cornerstone of modern businesses. Dubai, a city known for its innovation and forward-thinking approach, demands something other than the best in app development services. This is where our company shines as Dubai's premier app development company. At Digital Chevaal, we specialize in crafting high-quality software products as a web and mobile app development company. Our dedicated development teams are adept in a wide array of technology stacks as specialists in seamlessly blending creative designs with cutting-edge app development services.
Hire Best App Development Company in Dubai
Our commitment lies in constructing fully functional, resilient, and scalable software products that stand the test of time. Our comprehensive application development services encompass technology consultation, development, rigorous testing, ongoing support, and maintenance. Among our client success stories are audits and enhancements of existing apps and the modernization of legacy applications.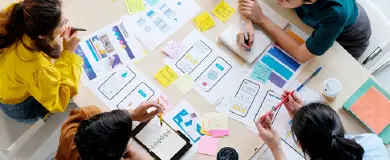 App Development Services We Offer
Native App Development
Our team specializes in creating native mobile applications tailored to specific platforms like iOS and Android. These apps are known for their superior performance and seamless integration with device features, providing an optimal user experience.
Cross-Platform App Development
We offer solutions using frameworks like React Native and Flutter. This approach allows us to build apps that work seamlessly on multiple platforms while reducing development time and costs.
Web App Development
Our services focus on crafting responsive, feature-rich web applications accessible across various browsers and devices. These apps are ideal for businesses looking to reach a broad online audience.
Progressive Web App (PWA) Development
PWAs combine the best web and mobile app experiences. We create PWAs that offer offline capabilities, fast loading times, and engaging user interfaces, providing a reliable experience to users, even with a poor internet connection.
Custom Software Solutions
Beyond mobile and web apps, we develop custom software solutions to address unique business needs. Our team leverages its expertise to create tailored software that streamlines operations, enhances productivity, and meets your specific requirements.
IoT App Development
With the Internet of Things (IoT) gaining prominence, we offer IoT app development services to connect and control smart devices. Whether for home automation, healthcare, or industrial applications, we design apps that harness the potential of IoT technology.
Why Choose Digital Chevaal?
Kick-off or speed up your project with time-tested custom mobile app development services. Our experts cover a cycle of mobile app development, including business analysis, UX/UI design and development of your mobile application from idea to launch, integrating the new product into your infrastructure and providing further optimization and scale-up on demand.
Optimal resource utilization
Meticulous attention to user experience
Strong emphasis on collaboration and outcomes
Guaranteed application scalability on-demand
Commitment to transparency and reporting
Stringent quality assurance testing before deployment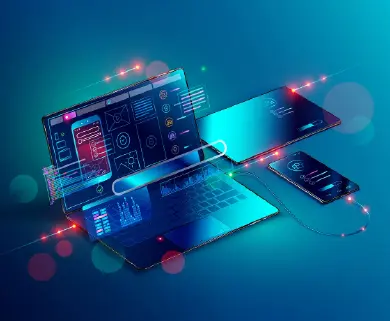 Testimonials
Digital Chevaal in Dubai has exceeded our expectations with its app development services. Their team displayed a remarkable understanding of our business needs and delivered a native app that functions flawlessly and aligns perfectly with our brand identity. Their attention to detail and commitment to quality is truly commendable. We now have a user-friendly, high-performance app that significantly improves customer engagement.
As a business owner in Dubai, I had the pleasure of collaborating with Digital Chevaal for my cross-platform app development project. Their professionalism and technical expertise are unmatched. The team's ability to transform our concept into a functional, aesthetically pleasing app was awe-inspiring. They ensured a smooth development process from start to finish, and the result exceeded our expectations.
FAQs
How much does your app development company charge for its services?
Our pricing varies based on project complexity and features. We offer competitive rates and can provide you with a customized quote after discussing your project requirements.
Can a digital marketing agency also provide app development services?
While some digital marketing agencies may offer app development as an additional service, choosing a specialized app development company is advisable for optimal results. We focus solely on app development to ensure top-quality outcomes.
Do you provide maintenance and support after the app is launched?
We offer comprehensive maintenance and support services to ensure your app functions smoothly. Our team is available to address any issues, updates, or improvements needed post-launch.
How long does it take to develop a mobile app?
The development timeline varies based on project complexity and features. We work closely with clients to establish realistic timelines and milestones for each project.
What platforms do you develop apps for (iOS, Android, both)?
We specialize in developing apps for both iOS and Android platforms, ensuring broader access for your target audience.
Can you integrate third-party services or APIs into our app?
We have experience integrating third-party services and APIs into mobile apps to enhance functionality and user experience.
What steps are involved in the app development process?
Our app development process includes initial consultation, project planning, design, development, testing, deployment, and ongoing support.
How do you ensure our app and user data's security?
We prioritize app security, implementing best practices and encryption techniques to safeguard user data and protect against potential vulnerabilities.
Can you provide examples of apps you've developed in the past?
Yes, we can share the relevant case studies and portfolio with you over the mail.
What sets your app development company apart from the competition?
Our commitment to quality, experienced team, customer-centric approach, and proven track record of delivering successful apps make us a trusted choice for app development needs.
Hello!
We are here to discuss your next project. Look forward to hearing from you.