They are committed to purity and quality and offer a diverse selection of purified water samples tailored to meet individual needs.
As a Creator of the website, we are proud to have crafted a stunning website for Cesium Products, a leading distilled water company.
Elevate your business with our expert web development solutions today!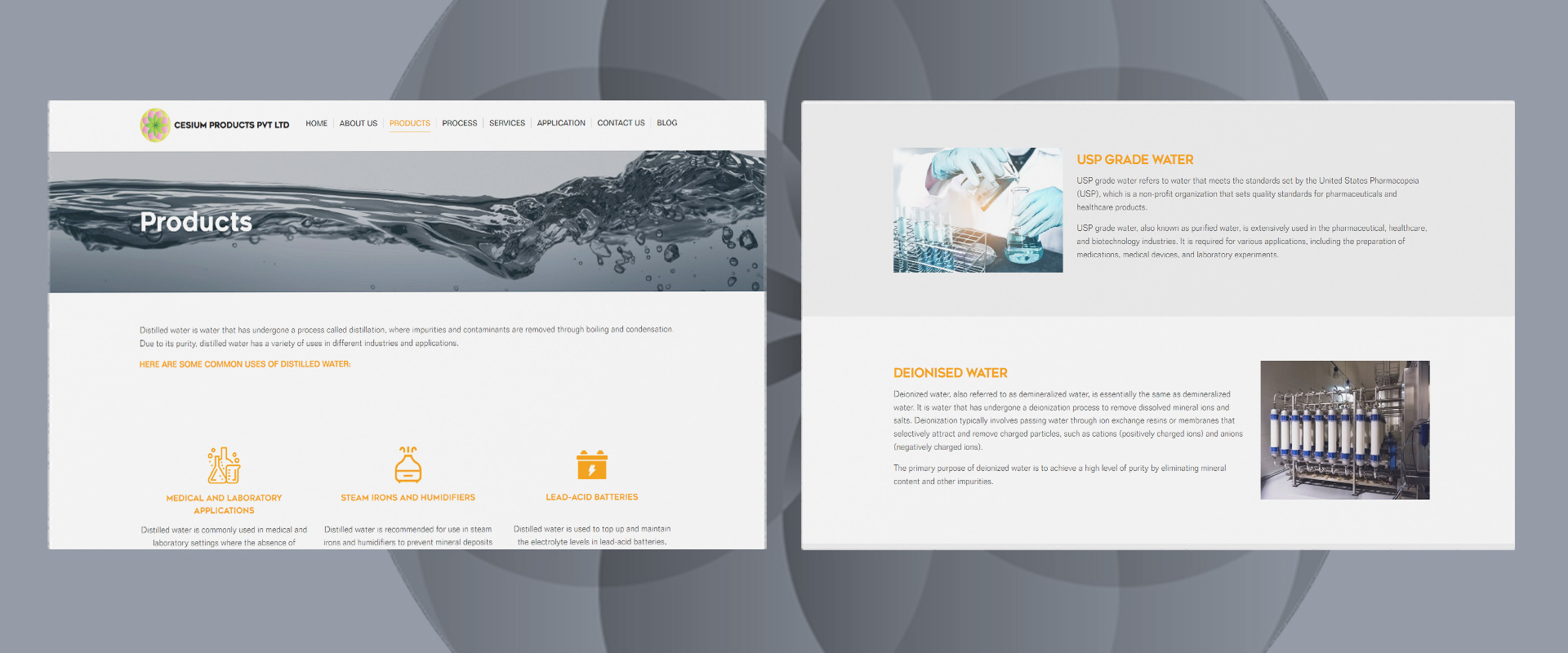 With a sleek and intuitive design, customers can now effortlessly discover Cesium's premium water offerings and place orders with ease.